The joy of conceiving a child and the dream of becoming a parent is unexplainable in words. But, besides the pride, motherhood is a gargantuan responsibility that can sometimes become too hard and tiresome. Here are 6 Indispensible shopping essentials for motherhood and the new born that would make all coming days apparently- super easy:
Nursing Bras
From now on, it's never going to be the same! Often an overlooked essential- nursing and maternity bra is one of the most important essentials during motherhood. Invest in a good quality maternity bra that should be essentially wire free, have 2-way detachable strap and made of moisture wicking fibre.
Maternity clothing
You can always save on buying these temporary clothes, while showcasing the joy of your slowly growing bump. From the first trimester to the last trimester, clothing like slip on, one piece dresses and tunics, boho blouses, long cardigans, pyjamas, and soft leggings – should be your wardrobe essentials.
Happy feet
Of course, say bye to your heels for the next few years! From the day you get the good news, it's obviously essentially to wear only flat heels and canvasses that will not only keep your whole body be relaxed all day, but, will also keep your baby healthy and most importantly, 'safe'. Avoid tripping!
Tip: Buy top quality shoes, clothing, apparel and other maternity essentials from Zalora, while enjoying a discount of up to 80% off this season, using exclusive Zalora coupons.
Bedding
Once the new born has arrived on earth, the first thing it will look for is a place to sleep! Whether it's a bassinet, crib or a playpen, the mattress and the bedding should be super soft and comfortable. They should also be easily changeable.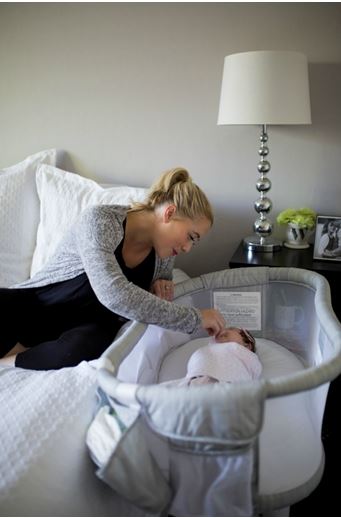 Diapers
Till your bay turns into a toddler, it will be your responsibility to clear off all the messy stuff! Pant style diapers are the most convenient and they come in various sizes according to the age. You must also have a huge stock of baby wipes to keep your baby hygienic, every single minute!
Beauty Products
Your body would go a rapid transformation during pregnancy. Some of the beauty essentials that must be in your kitty include stuffs like: cocoa butter moisturisers, anti- stretch mark creams or oils, herbal shampoo, baby oils, acne clearing face washes and sunscreens (preferable to use the natural ones or ones without Zinc oxides). Before buying a product, always check if you are allergic to any of the ingredients.
Tip: Get up to 70% off on all cosmetics and beauty products using Lazada coupons. New moms also get an additional RM 25 off on all products.