Althea the Korean beauty(K-Beauty) has been the No.1 digital destination for all things K-beauty- Shopping, Lifestyles & Trends, ever since it started of its journey of e-commerce in June, 2015, it carved niche globally becoming a platform that has gained millions of users hearts providing quality service.
Althea ships the best products from the vast range of cosmetics made in Korea to over 200 countries including the US, Singapore, Malaysia, Philippines, Indonesia, Thailand and Taiwan. This digital beauty brand caters in small batches to local community and slowly improves depending on the customers review. This very experiment gained users trust in going after Althea brands without hesitation.
Althea appeared in a local talk show Fresh Brew to showcase Malaysian life style, trying out a natural look on a random face selected. The makeup artist used various Althea products starting off with Althea's Petal Velvet Sunway that is a base, to elevate the skin texture and went in with the Meringue Puff and flawless creamy concealer to wipe away dark circles and tan. The rest is done with the petal velvet powder that prevents makeup sliding around.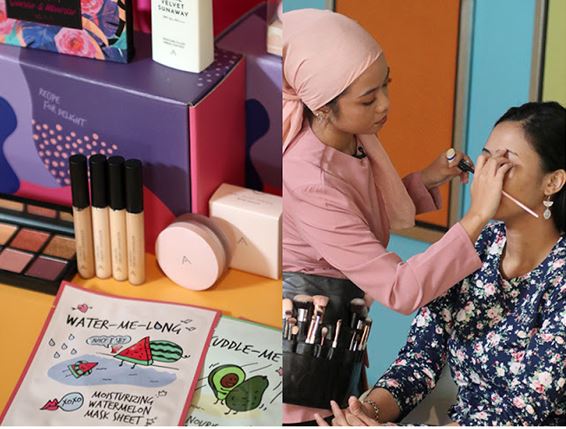 Now for the eyes, sunrise and moonrise eye shadow palette made with Bunga Citra Lestari to create a mix of burgundy; matched the lips with maroon cream to challenge with watercolor cream tint giving a blushed finish.
Place an order for such products using Althea Coupon Codes and get good discounts this season! As the year is coming to an end, welcome this New Year with a new makeover look.
Time and again depending on the season and climatic issues Althea caters its products with wide range of sales and deals contests, free gifts, draws and more to have a better awareness of the quality of services provided by Althea!