Planning for an epic escape this weekend? Well, we have got the best plans for you, all under RM 45! Here are some of the weekend getaway deals at Sale in this month of October:
Langkawi Wildlife Park for RM 20
If you want to have a fun and a close interaction with nature, then we suggest you to take your children and your family to the Langkawi Wildlife Park. The winner of Trip Advisor's Traveller Choice, here you can interact with a diverse range of birds, reptiles, mammals, fishes and orchids.
Highlights: Animal talk shows, Feeding sessions, Photo sessions with animals.
Location: Lot 1485, Jalan Ayer Hangat, Kampung Belanga Pecah, Langkawi.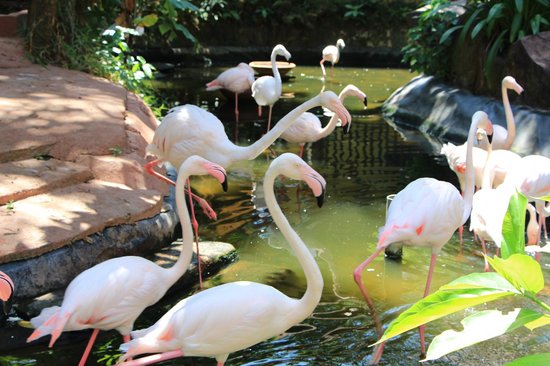 City escapades are best experienced when you pay lesser than expected! With Fave's Great Escape Sale for Weekend Getaways, you can avail up to 70% off in the month of October with Fave promo codes. New users also get additional 20% Fave discount.
Bayou Lagoon Waterpark for RM 16
If you can't travel to the beaches, this is the best man made alternative that you have got. Besides those thrilling water slides, the water park is also a hub for meeting and events, recreation, dining and staycation.
Highlights: Game Room, Outdoor Pool, Archery, Magic Art 3D Museum, Mini Water Polo, 9D Motion Theatre and more.
Location: Bayou Lagoon Park Resort, Melaka, Malaysia
Crocodile Adventure Land for RM 13
Ever held a crocodile? Well, you can safely interact with about 1000 crocodiles at the Crocodile Adventure Land. You can watch these crazy creatures hunt, glide and snap across waters and also get the chance of having a personal photo session with the crocodiles.
Highlights: Photo session, Crocodile Shows
Location: Crocodile Adventure Land, Langkawi, Alor Setar
Kuala Lumpur Tower Observation Deck for RM 52
Located at 900 ft. above the ground, the Tower Observation Deck lets you have a panoramic and a 360 degree view of the spectacular city. Whether you want to watch the Petronas Twin Tower, the Titiwangsa Mountains, the Strait of Malacca or the National Mosque, the Kuala Lumpur Tower Observation Deck is the perfect place to explore the entire city under a single roof.
Highlights: Mini Shopping, Observation Deck, 2,058 step staircase, 360 degrees panorama, high powered binocular viewing
Location: Kuala Lumpur Tower, Jalan P Ramlee, Kuala Lumpur
You can get this deal now at 10% off using Expedia promo codes. Use Expedia coupons to avail free cancellations and no credit or debit card fees.