Planning for that ultimate Beach vacation to spend on this summer season with your friends and family? Here are the top favourite beaches to visit near Malaysia to escape the heat and feel rejuvenated:
Perhentian Islands
A backpacker's trail, the Perhentian Island is worth the visit if you love adventure and finding out ways to get close to the nature. The nearest airport to reach the island is Kota Bharu from where you can take a taxi and reach the port town of Kuala Besut. Some of the iconic things to witness on the island are: beach bar sets ups, fire art on the beaches, diverse aquatic life, water sports and more.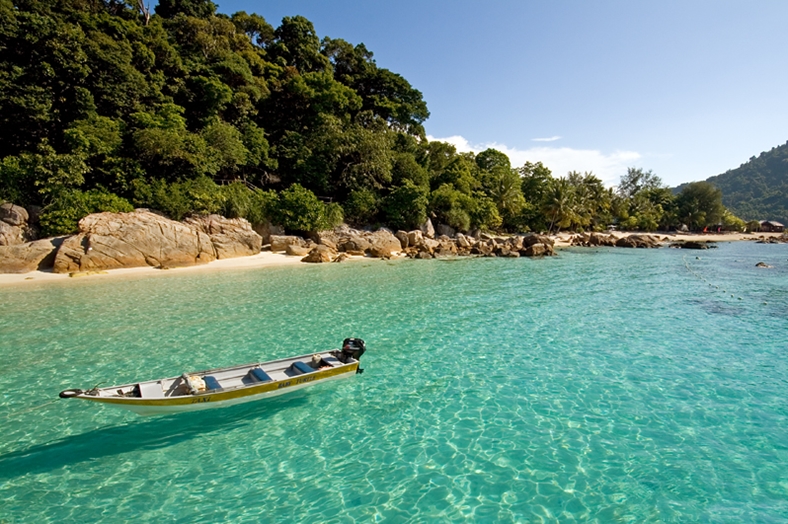 To get the best discounts on top beach hotels, book your stays with Oyo and get up to 30% off this season with exclusive Oyo coupon codes.
Tioman Islands
Tioman has to offer a boutique of experience over the nature's exotic mystique, tourist trails and dramatic topography. You can reach Tioman with a boat ride from Mersing (in Johor Town) and alternatively, you can also use the services of Berjaya Airways to fly from Kuala Lumpur and Singapore. The island is named as the 'world's most beautiful islands' by the Time Magazine in 1970.
To make the most out of your savings, book flight + hotel deals with Expedia and get up to 20% discounts on flight booking, $20 off plus free two days stay with exclusive Expedia coupon codes.
Redang Island
Well, if you aren't worrying about the budget much, then you can lavishly spend few nights at Redang to enjoy that ultimate beach escape experience. The population on the island is fairly low and this makes it a perfect choice for those who are looking for isolation and peace. Redang is also well known for turtle sanctuary and snorkelling. You can visit Redang by booking a flight with Berjaya Air from Kuala Lumpur's Subang Airport.
Pangkor Island
If you aren't looking to visit somewhere too far from the Kuala Lumpur city for a beach staycation, then Pangkor Island should be the perfect choice for a weekend escape. The luxurious hotels at the Pangkor Island are truly worth the experience and the place is a nice escape from the hustle bustle of the city in these summer months.
Some of the top activities to do on the Pangkor Pulau are: Snorkelling, Water sport activities for your family and friends, exploring the Mystic Chinese and Hindu temples, jungle trekking and more.