The multicultural vibe of Malaysia is a true experience of a gastronomic paradise, cheerful festivities, towering skyscrapers, and cool natural getaways, to count the least. There is too much to see and do in Malaysia but in order to explore the best of this land, here is your personalized DIY Holiday Planner for Malaysia, along with saving options: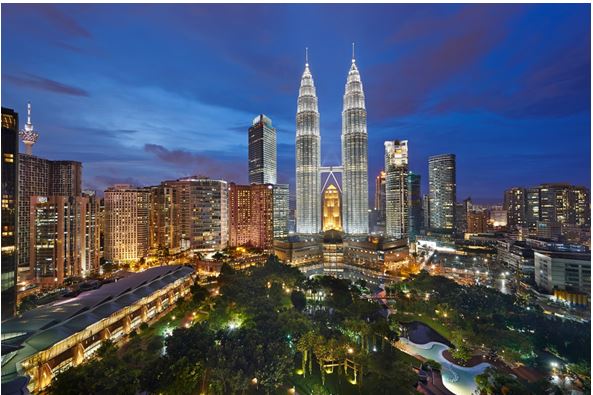 Day 1: Reaching Malaysia
Book your tickets to KLIA on Expedia to buy cheap flight tickets. Routing through Singapore or Bangkok to KLIA can make the journey more economic. Popular airlines include Singapore Airlines, KLM and Cathay Pacific. Air Asia offers 50% discount on booking flights to Malaysia using Expedia Malaysia coupons.
After that tiresome journey, some of the most lavish, yet budget hotels to stay in Malaysia on the first day are: Sama Sama Express, Perdana Kota Bharu, Four Points by Sheraton, Ramada Plaza Hotel and others from Oyo Rooms Malaysia, starting at just RM49.
Day 2: Exploring Malacca (Tour Package Expenses: About RM 50 to RM 400)
To know a country more deeply, you must know its history and its culture. Malacca is the historic state of Malaysia which tells about Malay Sultanates and the Europeans who ruled them over centuries.
Must visit places in Malacca: Chitty Museum, Cheng Hoon Teng Temple, Kapitan Kling Mosque, Jonker's Street, Malacca Clock Tower, Porta de Santiago.
Day 3: Kuala Lumpur (Tour Package Expenses: About RM 100 to RM 500, inclusive of stays with Oyo Rooms MY coupons)
It is the gastronomic, shopping and the business paradise of the world! You must not only try out the food trails, which start at just RM15 using Groupon coupons, but, you should also exploit the city highlights.
Top city highlights and activities in Kuala Lumpur: Petronas Twin Towers, Batu Caves and Temple tours, Elephant Orphanage Sanctuary, Revolving Restaurant and more.
Day 4-6: Exploring the favourite beaches/ Pulau (Tour Package Expenses: About RM 250 to RM 1000 per beach)
No traveller/ adventure enthusiast can dare to skip out the beautiful beaches around Malaysia. Explore the Top beaches of Malaysia and don't forget to include some of these attractions in your itinerary:
Langkawi Island – small villages, palm trees, wooden houses, excellent food, world class infrastructure, Telaga Tujuh, hot springs, boat tours, caves, shopping fascination.
Pulau Redang – Pasar Payang, Lang Tengah Island, Pulau Perhentian and more.
Day 7: Collecting Memories and Ending your Trip
You must have done enough of shopping till now. Back from the beaches and amidst all the fun, if you have forgotten to collect souvenirs for your dear ones, then some of the best markets to do a last minute budget shopping are at: Little India, Mitsui Outlet Park near KLIA, Central Market, Bukit Bintang and Petaling Street.