Are you in Malaysia and haven't still tasted the wondrous foods of the spectacular country? Don't miss out on any meal; here is the list of the top favourite and lustful Malaysian dishes that will make you go crazy:
Nasi Padang
The Nasi Padang can be rightly called as the most authentic Malaysian staple dish, which is an all in one buffet dish that contains the whole of the Malaya's goodness. Importantly, the dish consists of rice steamed in coconut milk, a Malaysian or Indonesian inspired fish recipe, solok lada, pickles and loads of sinfully tasty veggies. The side dishes can also be curried mutton, fried squids, flavourful roasted chickens, gizzards and more.
To get discounts and deals on nearby restaurant and Malaysian foods, buy coupons or order food online at Foodpanda and Groupon.
Assam Laksa
A heavenly potion for all gastronomic cravers, the Assam Laksa is a rare find street food gem recipe of Weld Quay, George Town. The recipe is a heavenly combination of flavourful ingredients, and is a combination of rice noodles in a fish soup, topped over by tamarind, ginger flowers, chillies, cucumber sticks and the Malaya's magical loving touch.
Charsiew Rice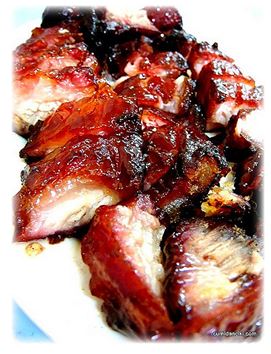 Translated as BBQ Pork with rice, the soft, juicy pieces of the burnt BBQ pork melts straight into your mouth in a subtle way. Fried with honey and seasoned with five spices, the fermented tofu and soya sauces, the dish gives you an American pulse with the touch of the South East.
Char Kway Teow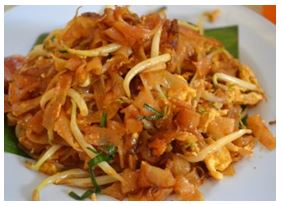 The Pad Thai recipe is made up of slender rice stick noodles, topped over with chives, prawns, eggs and bean sprouts. Looks like noodles from a distance, but the taste of Char Kway Teow is made flavourful and unique with Malaya's special soya sauce and is often accompanied and served with fish cakes and cockles.
Ais Kacang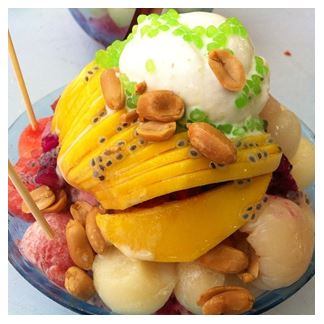 No cuisine is complete without a desert recipe. Ais Kacang is quintessentially a favourite dessert of South Asian countries which consists of an ice cream like potion that is served over with sweet corns, tropical fruits, agar jellies, red beans and more. The dish is available at most food restaurants across Malaysia.
To get discounts and offers on this season raving Malaysian dishes, visit stores like Foodpanda and Groupon on Couponkoz.my.